The 'mastermind architects' of the multicultural society either never saw this coming, or couldn't care less.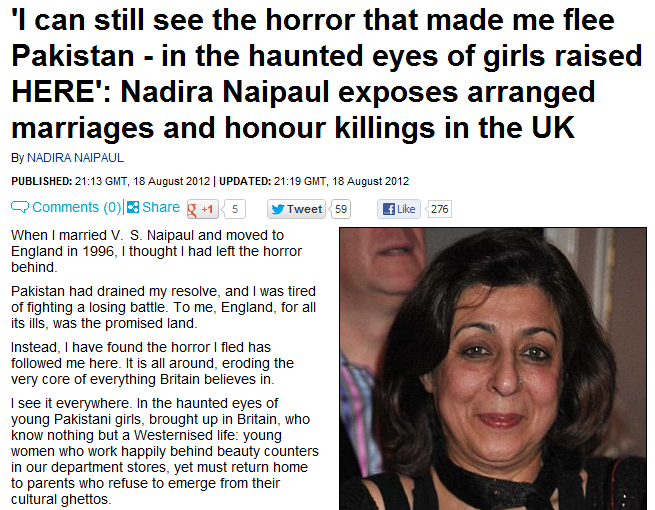 And who expect their daughters to accept traditional arranged marriages to distant cousins brought up in rural Pakistan.
Desperate to integrate, these young girls change their names to sound more British. They are happy to have white boyfriends, to go clubbing. They certainly do not want forced marriages.
When I talk to them they are seething with anger that their parents – some semi-literate – insist upon entrenching themselves in Muslim ghettos, erecting cultural barriers and refusing to integrate, rejecting any semblance of a British way of life.