Pakistan with nukes, what could go wrong?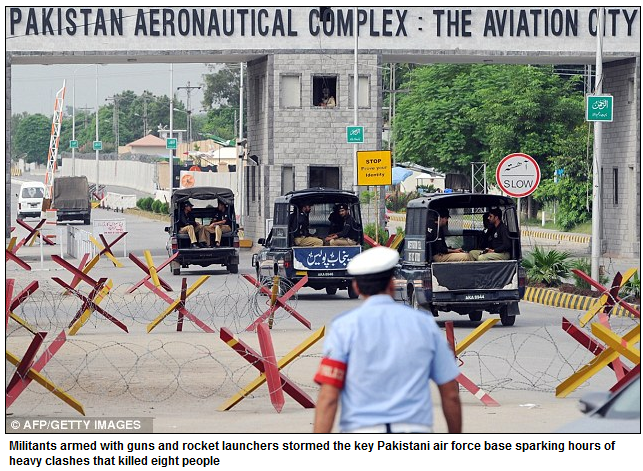 Pakistan airbase with nuclear weapons comes under sustained attack from Taliban fighters

Taliban kill 1 in attack on Pakistani air base linked to the country's nuclear program
Heavy battle leaves insurgents dead and parts of the base in flames
U.S told of Pakistani plans to launch operation against Taliban in the 'near future'
By KATY DARTFORD
PUBLISHED: 14:58 GMT, 16 August 2012 | UPDATED: 16:14 GMT, 16 August 2012
A team of nine Taliban militants who attacked a Pakistani air force base in Kamra in the northwest of the country have been killed during a heavy battle before dawn today.
The insurgents also killed a security official and left parts of the base, which is believed to be linked to the country's nuclear program, destroyed by flames.
Hours later in northern Pakistan, gunmen forced 20 Shiite Muslims off buses, lined them up and killed them.