No fun in Islam, it's all koran, all day long.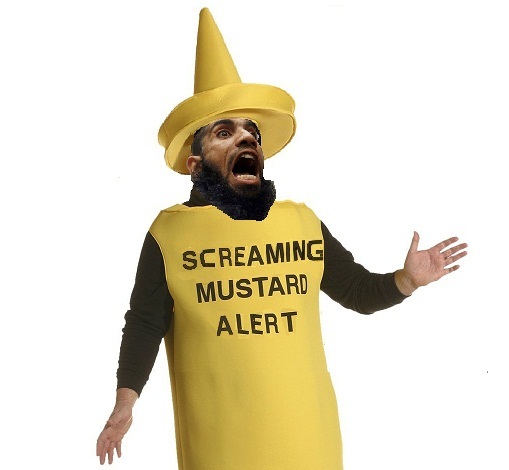 Islamic entertainment for the mohammedan masses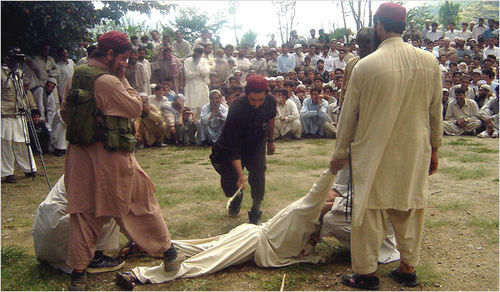 H/T: Fjordman via Jihad Watch
Salafists block Tunisia comedy show that 'offends Islam'
Radical Islamists obstructed a stand-up comedy performance by Tunisian actor Lotfi Abdelli, the ministry of culture said on Wednesday, accusing those responsible of attacking freedom of expression.
"The attack by people associated with the Salafist movement on the Bayrem Ettounsi cultural centre in the town of Menzel Bourguiba" prevented Lotfi's show "100% Halal" from taking place, the ministry said in a statement.
"This type of activity amounts to an attack on freedom of expression and a dangerous threat to cultural rights," it said, adding that the relevant authorities had filed a judicial complaint.
The comedian told private radio station Mosaique FM that the imam of the town in northern Tunisia had called for the show to be disrupted and accused Abdelli of offending Islam.
"Bearded Muslims appeared at my show… They came and laid their prayer mats down in the auditorium in the morning, saying they were going to pray all day long," he said.
"The security forces were there and they told us that they hadn't received any orders to intervene," Abdelli added.
"I was afraid, I'm not superman. I was there to have a good evening and a laugh, not to get beaten up."
Tunisia's hardline Islamists have grown more confident since the mass uprising that toppled former dictator Zine El Abidine Ben Ali in January last year.