I'm not sure about the time table and the numbers here, but the dark news continuously coming from Norway, and trend that they have been setting (importing massive numbers of immigrants who hold anti-Semitic views), is worrisome enough to give the story some leeway.  If I hear more about the story from other sources, I'll update this post.
Via: Globe Tribune
UPDATE: As I somewhat expected, further clarifications on the Norway "judenrein story" calls the entire piece into question. First of all, thanks to Truthiocity for the input, and to the Global Tribune for issuing a mea culpa.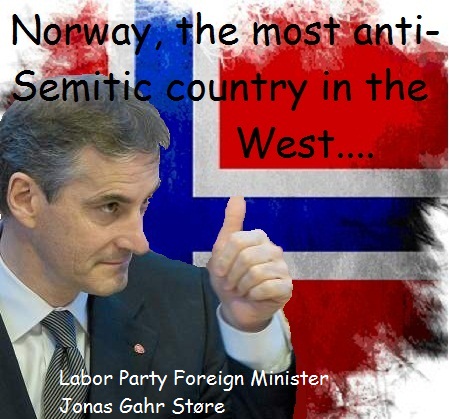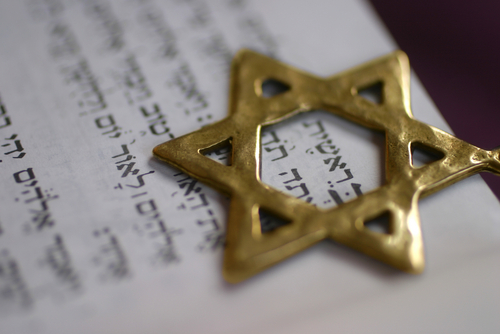 Europe will once again be free of Jews
Udo Ulfkotte
Norway is expected to"Judenrein" ( free of Jews) in a few weeks. The last 819 Jews remaining in Norway currently are expected to leave soon because of the growing anti-Semitism in Norway.This will make Norway the first European nation that has no Jews living in it. The same trend is found in other European countries of a dropping Jewish population.
Especially with the terror attack on Israelis in Bulgaria, the sense is inescapeable that Jews in Europe are under attack. In February 2012, the Norwegian newspaper Aftenposten reported on the exodus of Jewsfrom the country. Anne Sender, president of the Jewish Religious Community in Norway noted at the time that "Many immigrants bring with them anti-Semitism from their countries of origin.
The disgrace is that no one opposes them in this country. "It is the wave of Muslim immigration wave in Europe Europe that has revived anti-Semitism. A similar trend to that ofNorway is emerging in the neighboring country of Sweden – and in all EU countries. There are Muslims all over who promote In France it began. Not a day goes by without there attacks on Jews by Muslims. The newspapers barely over, there are too many cases. In just the first five months of 2012 there were 268 attacks on Jews in France. France is now a deeply anti-Semitic country. The Socialist government is taking under President Hollande nothing to protect the Jews – to the contrary. The many Muslims are an important group of voters. And they are under the protection of the Socialists. On 5 July 2012 was a 17-year-old Jew near Toulouse by two Muslim North Africans in a train nearly trampled to death because of his hanging on a Star of David necklace. The police did not even take up the complaint. Jews in France are now openly encouraged to leave the country.hostility o Jews. Kopp News Service is one of the few news outlets to address this issue openly.