Yes, a want ad.
Only in the context of Islam (with the exception being the Tamils in Sri Lanka, but I've never heard of them resorting to suicide bomber want ads) could such a thing ever exist.
From The Times of Israel: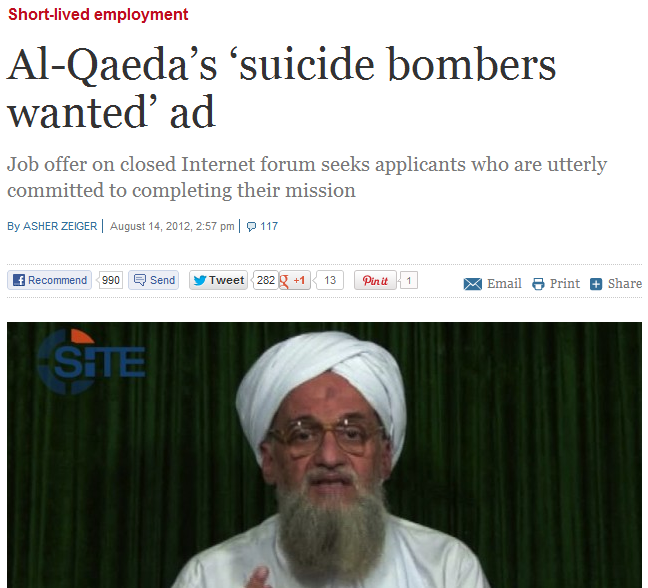 Apparently low on bombers, al-Qaeda is running a (short-term) employment advertisement on its Shumukh al-Islam Internet forum. Under the heading "Area of activity: The planet Earth," the ad seeks jihadists to carry out suicide attacks.
Applicants must be Muslim, mentally mature, dedicated, able to listen, and utterly committed to completing their mission, the Hebrew daily Yedioth Ahronoth reported on Tuesday.
Several email addresses are provided for applicants. While their real names are not required, candidates are asked to send details of their nickname or handle, their age, marital status, languages spoken and a list of passports in their possession.