Never mind the fact that they're offending these new fathers by the edict itself, meant to placate intolerant Muslims who reject the host societies norms and values.
H/T: Fjordman via Jihad Watch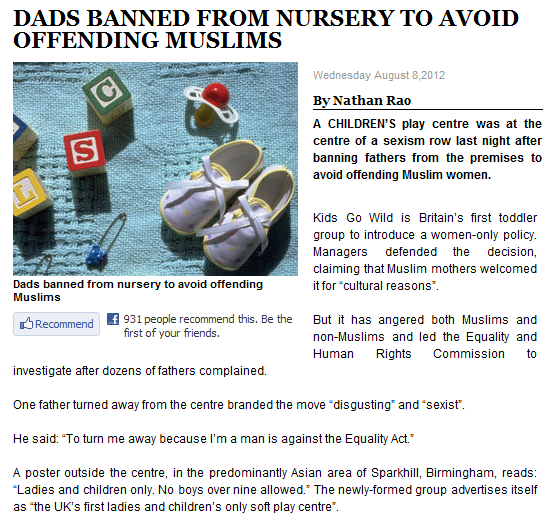 He said: "To turn me away because I'm a man is against the Equality Act."
A poster outside the centre, in the predominantly Asian area of Sparkhill, Birmingham, reads: "Ladies and children only. No boys over nine allowed." The newly-formed group advertises itself as "the UK's first ladies and children's only soft play centre".