And if memory serves me correctly, France was one of the big nay saying voices to getting rid of Saddam Hussein, yet its oil company is a now a big producer in the Iraqi oil market, albeit in Iraqi 'Kurdistan'.
NOTE: Gee, and after all that prostrating by the French socialist government before Islam.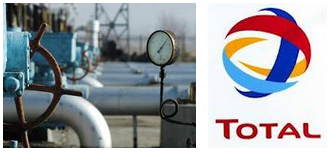 Iraq tells Total: stop dealing with Kurds
Iraq on Sunday gave French energy giant Total an ultimatum to either end its dealings with the autonomous Kurdistan region in the north or to sell its stake in a giant southern oilfield.
Iraq's deputy prime minister responsible for energy affairs, Hussein al-Shahristani, also said Baghdad was considering offering foreign oil firms more lucrative contracts, as he admitted a recent auction of exploration blocks had not been as successful as officials had hoped.
Total "was requested to withdraw from this field, and it has been given a certain period to end this case by selling its share to another company or by
ending the contract with Kurdistan," Shahristani told AFP.
He did not specify the time by which Total, which said on July 31 that it signed an oil exploration deal with Kurdistan, needed to make a decision.