These Lefty morons just can't let it go, no matter how much of an epic fail their attempts are. No one cares about their pet project, the over indulged, (and very obese) the Gazan branch of the Muslim Brotherhood, the Hamas.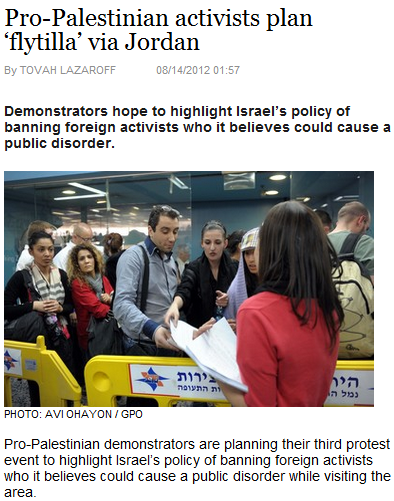 Pro-Palestinian protesters believe that Israel applies the ban too broadly to include political ideology. In July 2011 and again in April 2012, activists from the grassroots organization Welcome to Palestine held a protest to highlight that issue, in which activists – mostly from Europe – flew into Ben-Gurion Airport on the same day.
Upon arrival the pro-Palestinians announced that they had come to visit "Palestine." In both cases, Israel blocked most of the activists from entering the country. In many cases Israel worked with the airlines, which then denied the activists the right to board the plane.
Israel also immediately deported those activists who landed at Ben-Gurion Both events, which involved hundreds of activists, were dubbed the "flytilla."