Assploding hypocrisy.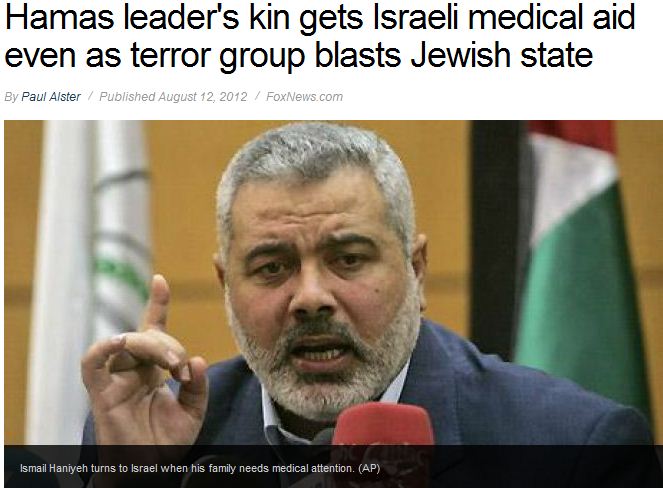 HAIFA, Israel –  Hamas Prime Minister Ismail Haniyeh has no problem calling for the destruction of Israel and blaming it for attacks linked to his own party, but when his relative needs life-saving heart surgery, only Israeli doctors will do.
The stunning hypocrisy comes to light after five Hamas-backed terrorists allegedly killed 16 Egyptian soldiers in the Sinai Peninsula that borders Gaza. Although evidence points to a Hamas-backed terror operation, Haniyeh inexplicably blamed it on Israel. The suspects were later killed by Israeli Defense Forces when they tried to cross the Kerem Shalom border.
"A person from the inner circle of the Hamas leadership did receive treatment at Beilinson Hospital."
– Israeli government source
"Israel is responsible, one way or another, for this attack to embarrass Egypt's leadership and create new problems at the border, in order to ruin efforts to end the [Israeli] siege of the Gaza Strip," Haniyeh claimed during in an interviews with the Hamas-run Al-Aqsa television.