You can breathe easy now.
Me thinks the number is much, much higher…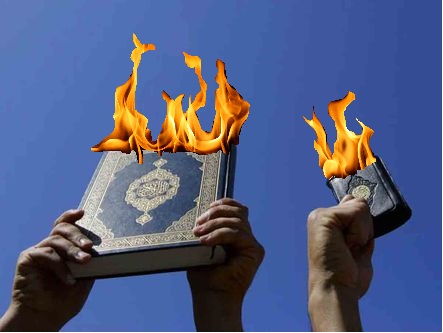 Only About 40,000 Potential Muslim Terrorists In Germany To Vigilantly Monitor
From The New York Times:
August 9, 2012
Debate in Germany Over 'Dangerous Jihadist'
By MELISSA EDDY
BERLIN — Revelations that a Tunisian man who is considered a "dangerous jihadist" and may have served as a bodyguard toOsama bin Laden in 2000 has been living for years in a western German city have ignited a debate over the difficulties faced by the German authorities in trying to curtail the activities of potential Islamic extremists.
The man, identified only as Sami A., in accordance with German privacy laws, has been under observation by intelligence services in the state of North Rhine-Westphalia for eight years, said a spokeswoman for the state Interior Ministry. He is idolized by young Muslims in the region for having attended a training camp of Al Qaeda in Afghanistan before the Sept. 11, 2001, attacks, said the spokeswoman, Birgit Axler.