They haven't a clue as to the crushing poverty awaiting them as a direct result of their stupid policies.
Ronald Reagan: "We have so many people who can't see a fat man standing beside a thin one without coming to the conclusion that the fat man got that way by taking advantage of the thin one!"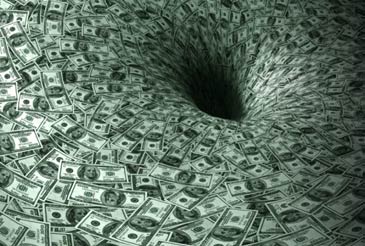 Social organizations call for taxing the rich
An alliance of left-wing social organizations and unions is demanding more money fron the well-off: higher taxes on assets and high incomes to help ease the debt crisis.
It all began with Attac, an activist group critical of globalization that was originally formed to push for taxes on currency transactions. Numerous unions and social organizations, mostly from the left of the political spectrum, have since joined the cause, demanding higher taxes for the rich to help overcome the crisis, combat government debt and secure the welfare state.
Jutta Sundermann, co-founder of Attac Germany, is highly critical of the current government's policies. "We have already learned from the debt crisis in the developing world that it's not possible to get out of a crisis with cuts and austerity measures." Instead, she advocates governments increasing tax revenues.