Remember, think religion of peace.
Actually, hearing the muezzin five time a day will scramble your brains and cause your eardrums to burst. It's a form of mental torture directed at the non-Muslim under the guise of calling the mohammedan to prayer.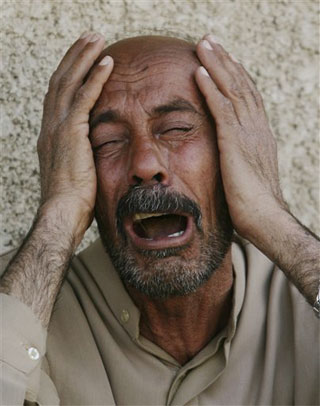 Youth dead, 2 injured in clash over mosque loudspeakers in north Kashmir
Peerzada Ashiq , Hindustan Times
Srinagar , August 06, 2012
Violence that broke out between two Muslim sects over the use of loudspeakers at mosques in north Kashmir's Ganderbal left a youth dead and two others grievously injured on Monday afternoon.
Two groups of people praying at a mosque in Sendabal village, 30km north of Srinagar, entered into an argument soon after their afternoon prayers over the use of public address system. Eyewitnesses told Hindustan Times over phone that the argument was over the issue of use of loudspeakers during prayers or not.