Point to me an area in the world where these "refugees" have been placed, and let me know if the situation there is any different. I think it will be more of the same.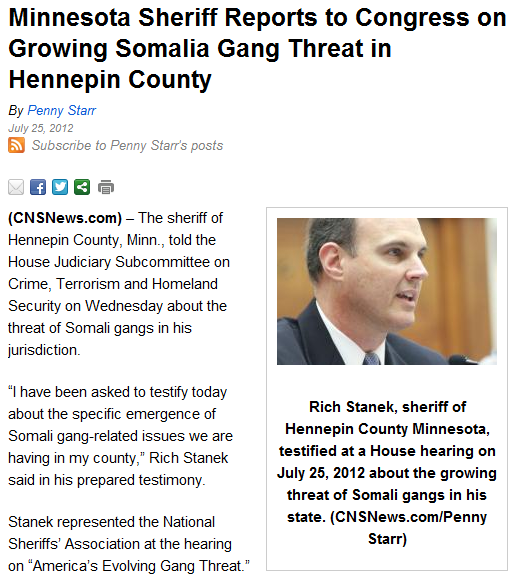 He also serves on the U.S. Department of Homeland Security's inter-agency Threat Assessment and Coordination Group and is president of the Major County Sheriffs' Association.
Stanek said Minnesota is a "designated U.S. Refugee Resettlement Area," with a Somali population ranging from 80,000 to 125,000 in the state. As a result, Stanek said, while the African population in the U.S. as a whole is about four percent, 18 percent of the Minnesota population is African because of the large Somali presence.