They were protesting against sharia.
 Topless women stage London protest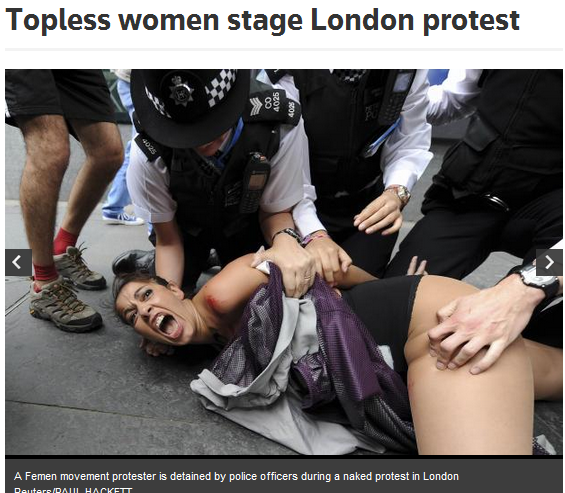 LONDON, Aug 2 (Reuters) – Two topless women painted with the slogans "Olympic shame" and "No Sharia" protested in front of London's City Hall on Thursday to draw attention to what they called "bloody Islamist regimes" taking part in the Olympics.
They were members of Ukrainian women's rights group Femen, which has staged numerous topless protests across Europe, including at the Euro 2012 soccer tournament in Poland and Ukraine where their concern was prostitution in host cities.
"The regimes are fascists of our time, they treat women like third-class citizens," said protester Reza Moradi, without specifying any countries. "This is what we object to, this is what they are protesting against."