This is sharia, close up and ugly like
These poor women were more than likely raped then blamed as adulterers by the same thugs that raped them. This happens all over the Middle East and elsewhere Islamic law reigns supreme.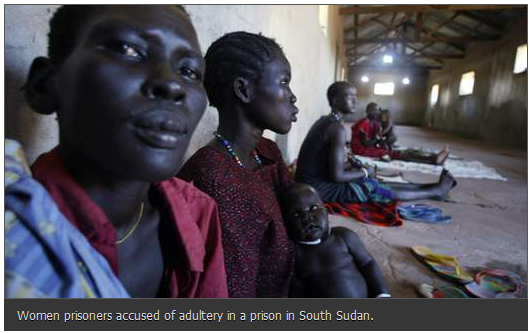 Mother Faces Death By Stoning In Sudan
Woman is shackled to six-month-old baby in jail after she is found guilty of adultery.
A 23-year-old woman convicted of adultery will be stoned to death unless granted a last minute appeal by authorities in Sudan.
Laila Ibrahim Issa Jamool is being kept shackled to her six-month-old baby after being convicted by a court in the capital Khartoum on July 10, activists say.
President Omar Hassan al-Bashir said last month Sudan would adopt a "100%" Islamic constitution after the breakaway of non-Muslim South Sudan a year ago.
Jamool's husband accused her of 'Zina' (adultery), illegal under the Sudan Penal Code 1991. Her death sentence is the second to be passed in Sudan for the offence in the last few months.