Remember, this jerk praised having Iran's support. No tears here for his abduction, what goes around comes around.  Fundy Muslims feeding upon themselves.
Mustard anyone?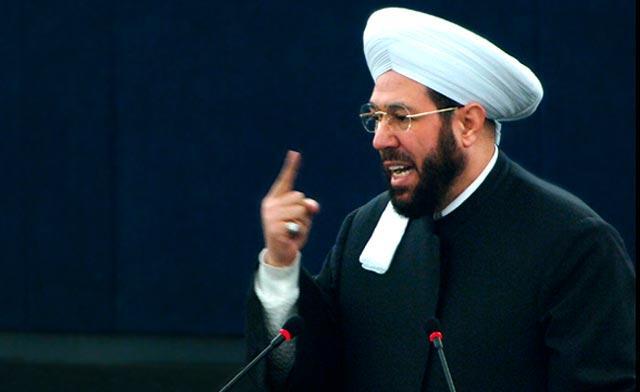 Unidentified gunmen kidnapped overnight Tuesday Sheikh Mahmoud Hassoun, brother of Syria's grand mufti Badruddien Hassoun.
Mahmoud Hassoun was abducted during the Tarawih prayers in Osama bin Zaed mosque in Aleppo and was taken to unknown destination, according to local media.
The Syrian mufti, who was reportedly targeted due to his supportive stance to the regime of President Bashar al-Assad, has recently suffered the loss of his son who was assassinated by armed groups in Aleppo.