Iran is ruled by a bunch of fanatical supremacists who have used terrorism as their signature method in dealing with international relations, so yes, the Israelis have solid reasons to be wary of the Iranians before, during and after the Olympics.
H/T: Fjordman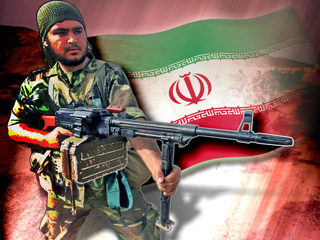 London 2012: Israel fears an Iranian act of terrorism
Mossad is hunting suspects, tensions on Munich's commemoration
23 JULY, 18:18
(ANSAmed) – Rome, 24 July – His name is David Jefferson, he travels on a U.S.A. passport, and he has an incredibly potent explosive device.Fearing a repeat of the 1972 Munich disaster, in which 11 athletes lost their lives, israel has unleash Mossad on this suspect, Forty years later, terrorism returns to the Olimpics.
Yesterday, the Sunday Times wrote: "the Israeli government fears an Iranian cell in Europe planning an attack on the anniversary of the 1972 Olimpics, against the 38 israeli athletes."We are on alert" Benjamin Netanyahu confirmed to the American CBS, without giving details on the "specific information we have on the Games", which are for authorized yes only.