We've seen the same phenomenon all over the Muslim world.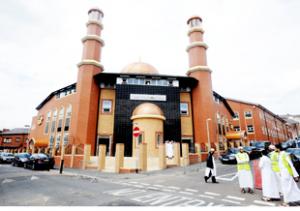 Teacher at Blackburn mosque used 'torture positions' on pupils
1:00pm Saturday 21st July 2012 in News
A TEACHER at a Blackburn mosque has admitted using beatings and torture positions as a form of discipline on four pupils.
Irfan Patel, 33, pleaded guilty to four counts of cruelty to a person under the age of 16 at Preston Crown Court yesterday.
Using an Urdu translator to enter his plea, the teacher of several years, showed no emotion.
The court heard Patel used physical violence to discipline the boys aged between 10 and 16 between January 1, 2011 and October 19, 2011.
He used to strike the children around the back of the head and on the back with his fists during religious lessons at the mosque.