Stupid is, is stupid does.
Looks like the U.S. badly needs the UK's expert lawyer on the issue of mosque building, Gavin Boby, from the LAW & FREEDOM FOUNDATION.
It's either Mosque Busting Gavin Boby, or Ramadamdingdongdoo: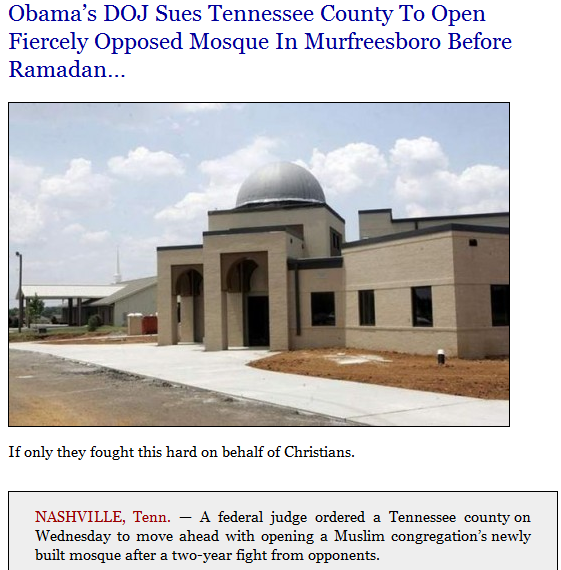 The Islamic Center of Murfreesboro sued Rutherford County earlier in the day and asked District Judge Todd Campbell for an emergency order to let worshippers into the building before the holy month of Ramadan starts at sundown Thursday.

Federal prosecutors also filed a similar lawsuit.

The future of the mosque had been in question since May, when a local judge overturned the county's approval of the mosque construction. This month he ordered the county not to issue an occupancy permit for the 12,000-square-foot building.