Netanyahu still has a 12 seat majority, but something tells me the smaller parties' clout has been just given a boost.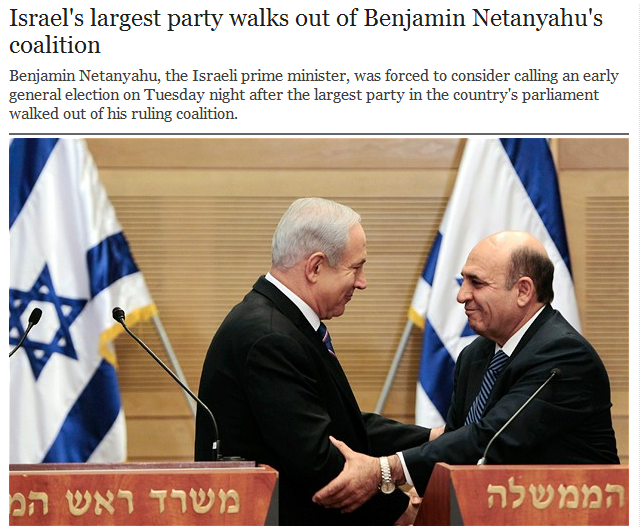 Just two months after joining a unity government, Shaul Mofaz led his Kadima party into opposition after failing to secure legislation extending conscription to Israel's ultra-Orthodox Jews.
Mr Mofaz also resigned as deputy prime minister as negotiations over a new law on army service collapsed.
"Kadima has decided to resign from the national unity government," Mr Mofaz said.
"I committed that if we don't succeed in our mission we won't remain in the coalition. I'm keeping my word. We are returning, with our heads held high, to serve Israel in the opposition."
Holding 28 of the 120 seats in the Knesset, Israel's parliament, Kadima's entry into the coalition gave Mr Netanyahu a majority virtually unparalleled in the history of the Jewish state.
Despite the loss of Kadima, the prime minister's Likud party will still hold an overall majority of 12 in the Knesset thanks to its alliance with smaller right-wing and religious parties.