Remember folks, the main objective of the jihad being waged around the world, is to install the sharia.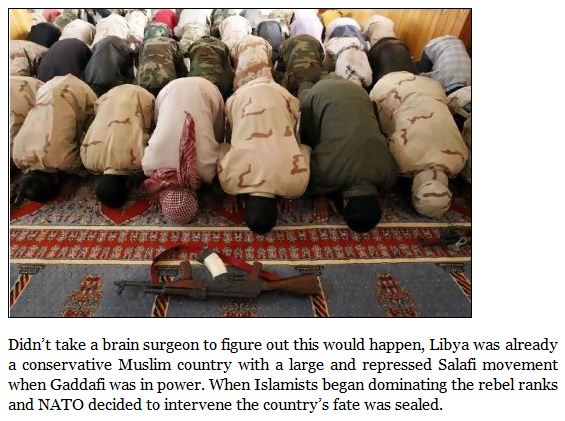 Libya: Sharia should be guiding principle, NTC says 24 hours ahead of first free elections in 48 years
(ANSAMed) – Libya's National Transitional Council (NTC) urged the constituent assembly that will be elected tomorrow to adopt Sharia law as its guiding principle, just 24 hours ahead of the first free elections in over 40 years.
"The Libyan people are linked to Islam as religion and as legislation," the NTC said. NTC President Mustapha Abdel Jalil made similar comments in October, when Gaddafi fell, causing diverging reactions among the Western countries who had supported the Libyan insurgents, and Islamic fundamentalists, who judged his position to be too bland. (ANSAMed).