With Obama's gutting of the military, the need to keep an aging fleet afloat is proving to be an embarrassment.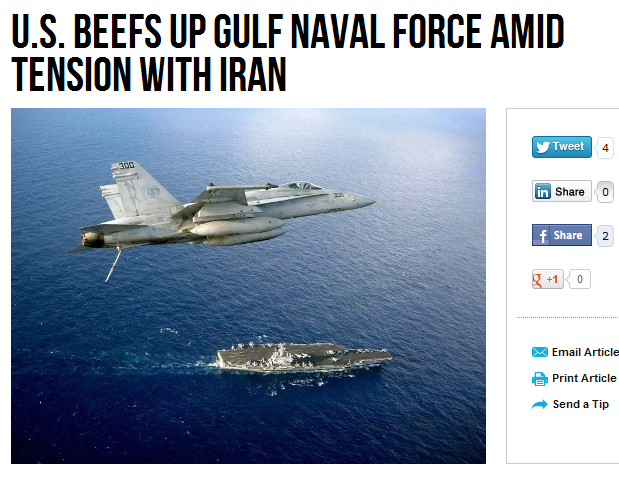 DUBAI (Reuters) – A U.S. navy ship that had been slated for decommissioning has been sent instead to the Gulf to help mine-clearing operations, the U.S. Fifth Fleet based in Bahrain said, the latest move in a gradual U.S. build-up as tensions with Iran smolder.
A fleet spokesman in Manama said the USS Ponce, described as a "afloat forward staging base" (AFSB), had arrived on Thursday after undergoing refitting for its new mission.
"Ponce's primary mission is to support mine countermeasures operations and other missions, such as the ability to provide repair service to other deployed units," the spokesman said in a statement. "Additionally, Ponce also has the capability to embark and launch small riverine craft."