Patriots, you better pour out in strong number on election day.
Never mind the fact that it also helps to keep a permanent (high) number of people on the dole, and it's another intrusion into the privacy of the individual. The socialists are never done with their agenda, it always has something around the corner waiting to spring on people. This is one major juicy carrot that few will resist.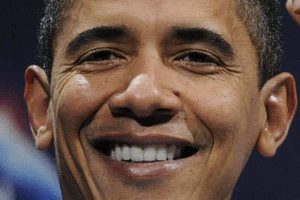 OBAMALAND: ATLANTIC PUSHES FOR 'NATIONAL VACATION POLICY'
For those wondering what came next after Obamacare, the answer is here: a national vacation policy. Yesterday, Derek Thompson of The Atlantic suggested that the United States was the "only advanced country without a national vacation policy":
In Germany, workers are guaranteed a month. In the UK, they're guaranteed more than five weeks of paid vacation. In the U.S., unique in its class, there is no such guarantee.
There's your American exceptionalism.
In the United States, as Thompson does acknowledge, 90% of workers get at least 12 days of paid vacation from their employers. But, says Thompson, "That still puts us at the bottom of the [Organization for Economic Co-operation and Development]." And, says Tompson, "Americans don't even make use of the paid vacation they have … The United States' long-hour culture permeates both our day-to-day family choices and our national laws, creating an up-and-down feedback loop of industriousness."
He says this disparagingly.