He would recognize it in the West as well.
It's how the Left works in general, their ideas defy logic so they have to indoctrinate young minds into accepting their bull sh*t, whether its in N.Korea, communist China, or the socialist Europe of the EU. The EU spends an enormous amount of the taxpayers' money in self promotion, and yes it trickles into the education system as well.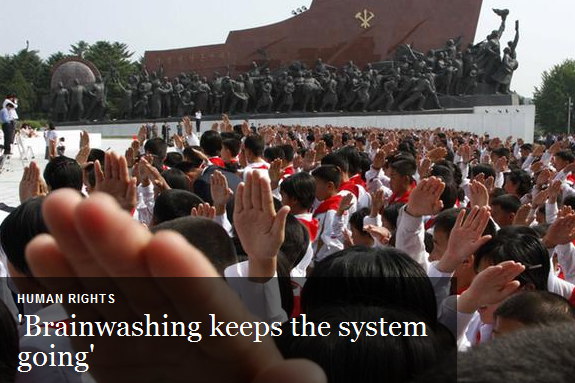 Kim Joo-Il, a former North Korean military officer, tells DW about the shortcomings of the North Korean system, about how he defected and about the importance of education.
The North Korean curriculum is cleverly designed to allow the brainwashing input into the classroom.