I argued this point a few years ago, but in the context of the Obama administration's overt attack on U.S. relations with the Jewish state. Israel, like any other state, has to safeguard its own self interests.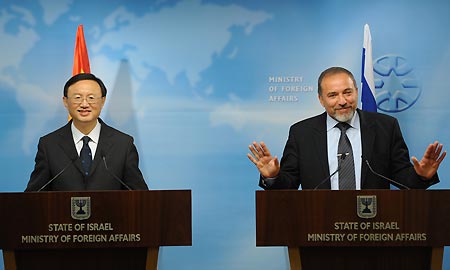 In A Few Years China Will LIkely Be the Second-Most Important Country for Israel'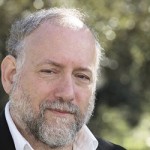 There is a remarkable amount of interest in China about Israel and Jews, as I discovered during a trip to China sponsored by SIGNAL, the Sino-Israel Global Network and Academic Leadership.
The most obvious reason is that the Chinese–one important official called it the "little superpower–perceive that Israel in particular and the Jewish people in general have been success stories. Ten or twenty years ago this would have been less unique in the world.  But now, sad to say, it stands out more because the United States and Europe, perhaps only temporarily, are not working very well.
Of course, on a strategic level, Israel and China have some differing interests but these are less important than they may appear to be. China wants to have commerce with everyone, including Iran, and is protecting Syria in the international framework.
Yet China has significantly reduced energy imports from Iran in order to show support for the international efforts against Iran's nuclear drive and clear signals have been sent to Tehran. Clearly, Chinese interests don't benefit from Tehran having a nuclear arsenal and being a destabilizing force in the region. As for Syria, Israel's position on whether the current regime should be overthrown has not been unambiguous. The Chinese argue that a radical Islamist government worse than the current one in Damascus may well come to power. That is not clear but the concern is a reasonable one, especially because U.S. policy is supporting the Islamists in Syria.
Israel and China also have many parallel interests, among them the desire for stability in the Middle East and the hope that revolutionary Islamism doesn't spread. And China's policy of dealing with all other countries has another side, since it will not let its relationships with Israel be interfered with by any possible Arab or Iranian demands. Indeed, if China decides to become the main customer for Israeli natural gas and oil exports, the Jerusalem-Beijing relationship may be Israel's most important link, second only to the one with the United States.