UPDATED AND BUMPED TO THE TOP
He should have never been charged with anything.
How much jail time do intimidating Islamists get, or intimidating journalists?
For me, it's entirely irrelevant however, whether it's true that the demo was peaceful as some claim in the comments to the Daily Mail article. Peacefully confronting an elected official (this time over the labeling of halal meat and hand delivering him a letter) is a democratic right, but you never, ever go to someone's private residence, regardless of the good intentions, and hold a demonstration there.
The same happened to a banker in the states, when the SIEU union thugs descended upon his house terrifying his son. I haven't any knowledge of the banker's political affiliations, nor do I care, you do not take your political views into the private space (this time a home) of an individual. I condemned that as I do this incident. (I discourage it).
UPDATE: In the comments, pssndvngr, (via Blue Druid) sends the following video which clearly shows that there wasn't any violent demonstrating going on in front of the politician's home.
That said, it's entirely not possible, that the family members were terrified (and I happen to believe that they were) of these people supposedly invading their privacy. I now admit to having been wrong in my original writing, after viewing the vid, the only ill thought move was to gather at his home, instead of waiting for him outside his official office.
My apologies to these members of the EDL, who actually acted peacefully, and to pssndvngr, for bring this to my attention, if I had this material ahead of time, I would have gladly posted and written something entirely different.
NOTE: Also please do note that Lord Ahmed, the guy who ran over someone and killed him while he was texting on his phone only served 16 days of his massive 12 week sentence, for vehicular manslaughter.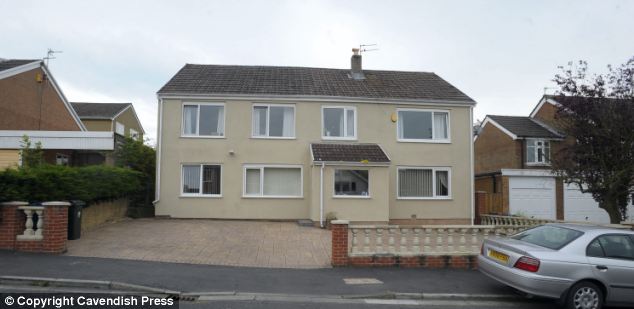 EDL commander who organised intimidating protests against Asian MEP at his home jailed for 18 months
The group barricaded Tory MEP Sajjad Karim's house, shouting abuse and holding EDL placards with Mr Karim, his wife and their two children still inside
Before police made it to the scene they continued on a 'flash demonstrations' rampage around Lancashire
Violence later broke out in Brierfield where a 17-year-old Asian man was floored in the street and one man was run over.
A 'commander' in the English Defence League who led a mob of 40 people to barricade the home of Conservative MEP Sajjad Karim has been jailed for 18 months.
Bernard Holmes, 28, was arrested after members of far right group converged on the property of Mr Karim whilst his wife and two young children were at home.
Claiming they wanted to deliver a letter, invaded the politician's driveway and were said to have behaving in an 'intimidating, threatening manner' and shouting abuse whilst holding up placards from the EDL.
Police were called to the house in Burnley but were too late as the mob had already moved on to carry out a string of 'flash demonstrations' in Blackburn and nearby towns led by Holmes.
This is not the first time Mr Karim has experienced harassment from far-right groups like the EDL: In 2010, Mr Karim said he was forced to hire a private security firm for round the clock protection due to threats.
Mr Karim, MEP for North West, said he believed he was targeted for religious reasons because the EDL have an 'anti-Islamic agenda'.