Actually, Vlad has always maintained that hijab and burka bans shouldn't be sought, just allow people and businesses to enforce their own private bans on who is allowed in or not. This is a case showing where such a policy will be enacted if people are allowed to choose on their own.
NOTE: I do note with humor the first name of the niqab wearer. Maroon.
H/T: Scottish Infidel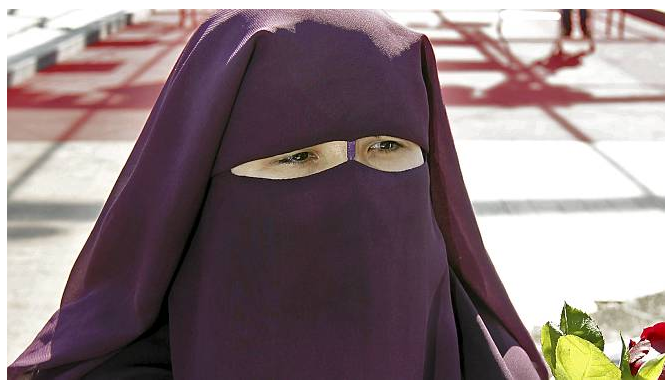 Mother is turned away from parents' evening because she refused to remove full-face veil
Maroon Rafique missed an important talk concerning her son's university education because she would not remove the niqab
By JAYA NARAIN
PUBLISHED: 16:27 GMT, 24 June 2012 | UPDATED: 01:10 GMT, 25 June 2012
A mother was turned away from a parents' evening because she was wearing a full-face veil.
Maroon Rafique, 40, was told that for the security and safety of children and teachers at the college there was a ban on any type of face coverings.
She was warned that unless she removed her full-face covering, known as the niqab, she would not be allowed into the college to attend.