This was forewarned, but yet they plod ahead and cheer the faux democratic project in the ME. Democracy in the Arab ME is indistinguishable from tyranny and mayhem.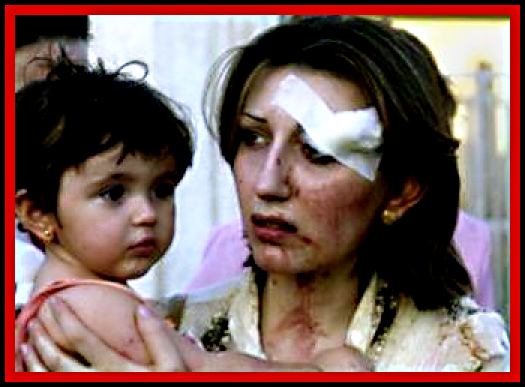 US-Backed Rebels Committing Christian Genocide In Syria
Christians are being systematically targeted for genocide in Syria according to Vatican and other sources with contacts on the ground among the besieged Christian community. According to reports by the Vatican's Fides News Agency collected by the Centre for the Study of Interventionism, the US-backed Free Syrian Army rebels and ever more radical spin-off factions are sacking Christian churches, shooting Christians dead in the street, broadcasting ultimatums that all Christians must be cleansed from the rebel-held villages, and even shooting priests.
French Bishop Philip Tournyol Clos, a greek-Catholic Melkite Archimandrite, traveled through Syria and, according to the Holy See's press agency, reported back that Western press was spreading disinformation about the real nature of the uprising in Syria and thereby prolonging and deepening the conflict. Reported Bishop Clos:
In Homs, "opposition forces have occupied two areas, Diwan Al Bustan and Hamidieh, where there are all the churches and bishoprics. The picture for us is utter desolation: the church of Mar Elian is half destroyed and that of Our Lady of Peace is still occupied by the rebels. Christian homes are severely damaged due to the fighting and completely emptied of their inhabitants, who fled without taking anything. The area of Hamidieh is still shelter to armed groups independent of each other, heavily armed and bankrolled by Qatar and Saudi Arabia. All Christians (138,000) have fled to Damascus and Lebanon, while others took refuge in the surrounding countryside. A priest was killed and another was wounded by three bullets."