Reason 1,234,567 why Tunisia and it's "democracy" will not lead to actual freedom in the tiny Maghreb nation, too much Islam there to screw things up.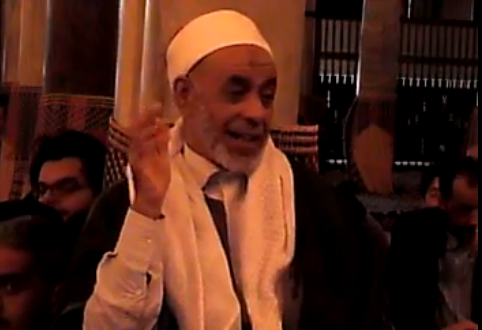 Tunis: Imam of Tunis mosque, Blasphemous artists must die
Houcine Laabidi: Their blood must flow
15 JUNE, 19:33
BackBackSendScrivi alla redazioneSuggest
(ANSAmed) – TUNIS, JUNE 15 – As the city of Tunis recovers amid tensions from the wave of Salafi violence of the past days, a video is doing the rounds of the web in which Cheich Houcine Laabidi, the Imam of the Zitouna mosque, the most important mosque in the Maghreb, states that artist who create blasphemous works are "infidel" and therefore should "be killed and their blood be spilled".
The wave of Salafi violence was triggered by an exhibition in an art gallery in Marsa (a municipality in the North of the capital), of works considered to be insulting of Islam and an attack on correct behaviour. The request to kill the artists involved was reiterated three times by Mr Laabidi during a sermon he delivered yesterday.