These elected officals and leaders calling for this investigation are the heroes of our time.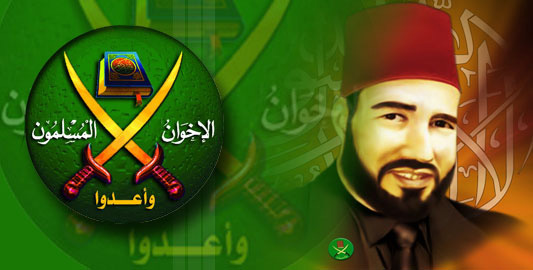 Congressional Leaders Call for Investigations of Muslim Brotherhood Penetration of the Obama Administration
Washington, DC, June 14, 2012: Five influential Members of Congress called yesterday for the inspectors general (IGs) of government departments with national security responsibilities to investigate whether their agencies are being subjected to influence operations mounted as part of what the Muslim Brotherhood calls its "civilization jihad."
This initiative holds out hope that a grave, and largely unremarked, threat may thus be recognized and thwarted in time.
The authors of letters sent to the IGs for the Departments of State, Justice, Defense and Homeland Security and theOffice of the Director of National Intelligence are:
Rep. Michele Bachman, a member of the House Intelligence Committee and Chairwoman of the House Tea Party Caucus
Rep. Trent Franks, Chairman of the House Judiciary's Subcommittee on the Constitution a member of the House Armed Services Committee
Rep. Louie Gohmert, Vice Chairman of the House Judiciary Committee's Subcommittee on Crime, Terrorism and Homeland Security
Rep. Tom Rooney, Deputy Majority Whip and member of the House Armed Services Committee
Rep. Lynn Westmoreland, Chairman of the House Intelligence Committee's Oversight Subcommittee; and
In a joint press statement, each of these congressional leaders expressed profound concern about the dangers posed by the Muslim Brotherhood and the need to understand that threat here in the United States. What is more, they cited in their letters evidence of the penetration of Brotherhood operatives and allies inside the Obama administration, and examples of policies that appear to have been influenced as a result.
The legislators explicitly draw upon documentation of that evidence contained in Parts 8 and 9 the Center for Security Policy's new, ten-part online video curriculum: The Muslim Brotherhood in America: The Enemy Within (www.MuslimBrotherhoodinAmerica.com).