The TT is currently visiting The Netherlands' capital of Amsterdam for a few days. This morning after passing through the flower market I stopped at Madame Tussode's Wax Museum.
The first dummy I see after walking through the entrance was Wax Obama, at least this one can't do anyone any harm.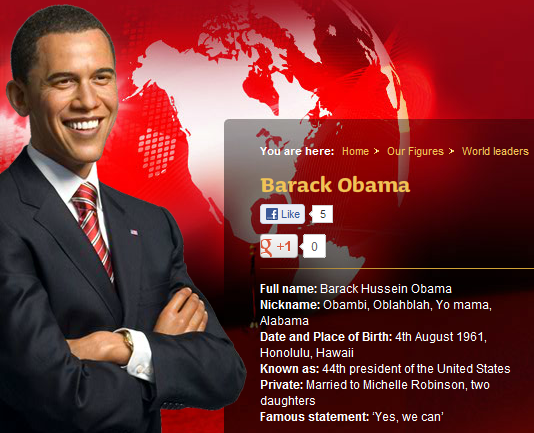 The next room over was the international leaders exhibit…and I couldn't resist.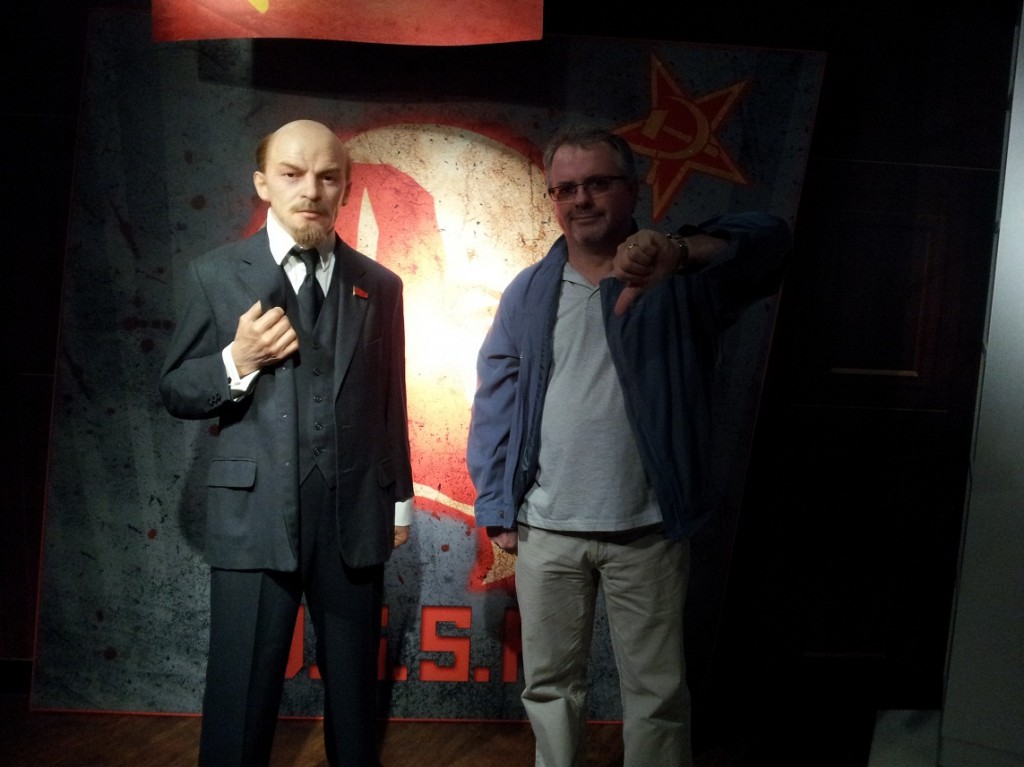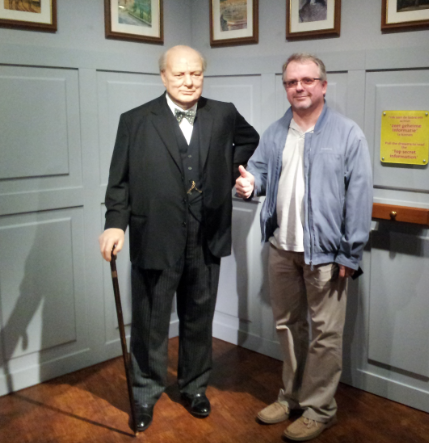 Later in the day I visited the Anne Frank Museum, which was a real experience and I admonish anyone visiting the Dutch capital to pay it a visit. There is nothing like seeing the actual building Anne and her family were hiding in for those two years and feel for yourself the limited space they were reduced to existing in before someone ratted them out.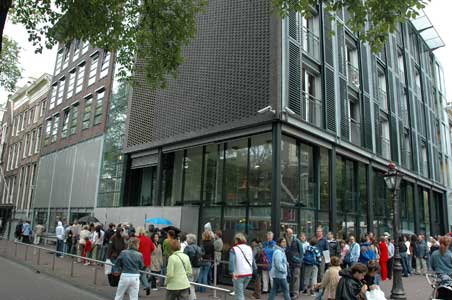 You're not allowed to take pictures inside the museum, but I found some online, here is one of the sliding bookcase that concealed their hiding place: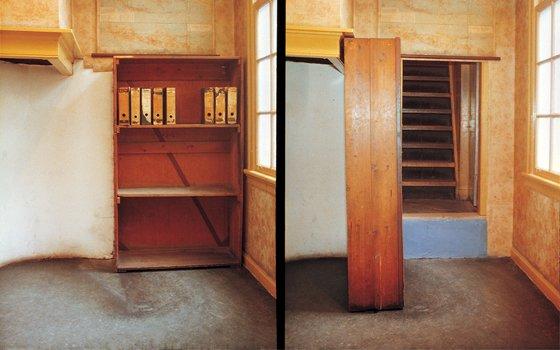 This is a drawing of the building that really fooled the Nazis, but sadly her family was ratted out by someone whose identity was never discovered.
While inside one of the rooms I noticed a young man wearing an Arab keffiyah. I went over to him and whispered, "I find it ironic that you wear the symbol of international terrorism around your neck in this place, a scarf that's also synonymous with murder of many Jews, slaughtered by Muslims who murdered them simply because…. they were Jews."
He replied: "I'm sorry, I didn't know, this was just for fashion." I then stated that it's a shame that it's fashionable to wear it." To his credit he zipped up the neck of his jacket to his chin to cover it and kept it like that until he left the building. The image in my mind at the time was the picture of Anne Frank in a similar scarf that pro-Palestinian propagandists had created to project themselves into the role of the persecuted Jews.
What an outrage.