They are always planning.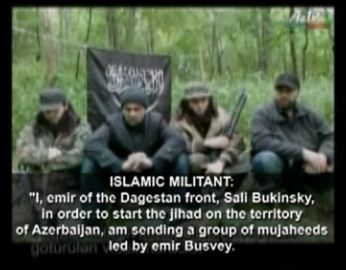 Azerbaijan 'arrested 40 and seized assault rifles and grenades as it thwarted planned terror attacks on Eurovision'
Security forces claim song contest venue and major hotels were targets
Apparently most extravagant alleged attack to date
Other plots included assassination attempt on President Ilham Aliyev, according to officials
By EMMA REYNOLDS
PUBLISHED: 16:20 GMT, 30 May 2012 | UPDATED: 14:10 GMT, 31 May 2012
Security services in Azerbaijan say they arrested 40 suspects and seized weapons as they thwarted a series of planned terror attacks against the Eurovision Song Contest.
Officials said they had discovered 13 assault rifles, a machine gun, 12 handguns, three rifles, 3,400 rounds of bullets, 62 hand grenades, and several kilograms of explosives.
Targets included the song contest venue and major hotels housing foreigners, including the Marriott and Hilton in Baku, the National Security Ministry said.