Says he has nothing to hide, but he actually has everything to hide.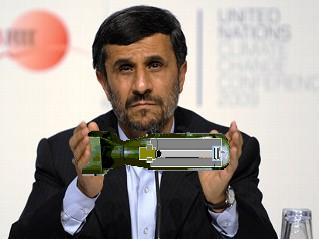 Image shows buildings gone at Iran site: diplomats
(Reuters) – U.N. nuclear inspectors displayed new satellite imagery on Wednesday indicating that some small buildings had been dismantled and other possible clean-up work undertaken at an Iranian military site they want to visit.
One image from May 25 showed signs that "ground-scraping activities" had taken place at the Parchin facility, as well as the presence of a bulldozer, according to diplomats who attended a closed-door briefing by U.N. nuclear agency officials.
This will likely further strengthen Western suspicions that Iran is "sanitizing" the site of any incriminating evidence before allowing the International Atomic Energy Agency (IAEA) into the complex. "It is very clear," one Western envoy said.