Oh, and the UNAFIL troops in Lebanon were promised to keep these weapons from ever reaching the Heznazis. That promise was broken the day their mission after the last Hezbollah war against Israel had ended.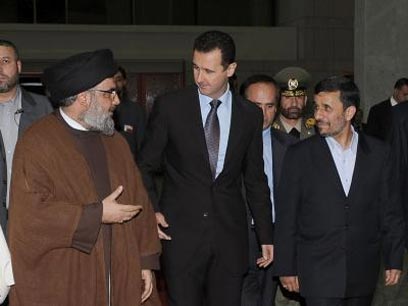 Report: Iran using passenger jets to smuggle weapons to Syria, Lebanon
By msnbc.com staff
Iran's government has repeatedly used commercial aircraft to smuggle weapons and explosives to Syria and Lebanon, the German ZDF, citing Western security sources and unspecified information it said it had obtained, reported that Iran Air and Yas Air, both based in Iran, have repeatedly used aircraft designated as passenger planes to transport weapons to Damascus and Beirut. It was not clear from the report what type of weaponry was involved.
ZDF, a content partner of NBC News, said the weapons were supposedly ordered by Iran's Revolutionary Guard, which supports the regime of Syrian dictator Bashar al-Assad and the terrorist group Hezbollah in Lebanon.