One thing the report fails to mention, is whether the "Finns" mentioned, are in fact naturalized "Finns", as well as the fact that spousal abuse, while it indeed happens among Finnish couples, has no societal backing, it's a crime and a great shame to family members. Islamic related honor crimes however, has the backing of other family members.
I spoke to the director of the Monika Center a few years ago (in 2008 it was Reet Nurmi) , after reading an article where she was interviewed about honor crimes, she mentioned that violence against women has no standing in Islam. I called her up (and after wards gave her some verses from the koran in an email) she was speechless, she was told by Muslims that the opposite was true. Shocker.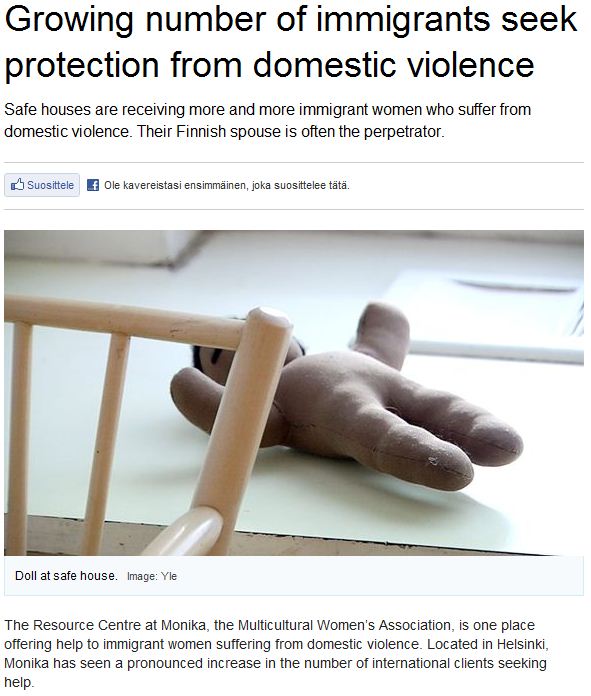 According to the Centre's manager Natalie Gerbert, much of the violence experienced by immigrant women follows similar patterns as domestic violence in Finnish homes. Immigrant women additionally suffer from assaults on honour.
About half of the immigrant women received at the Resource Centre are married to a Finn.