Now if only the rest of the EU member states would follow suit.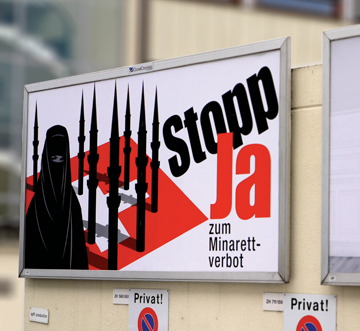 Court: Anti-Islam group must be protected
Published: 21 May 2012 11:15 GMT+1
The Federal Court says an anti-Islam group has the right to give out leaflets from an information booth if it wants – and the local authorities must protect them.
Fribourg Council banned the group – The Movement Against the Islamization of Switzerland – from setting up an information booth Place Georges-Python during the anti-minaret campaign in 2009.
It said it refused to give permission because of a fear that violence and unrest would break out as a result, provoking a legal challenge.
The Federal Court upheld the group's complaint that the authorities had impinged on its freedom of expression as well as on freedom of information, newspaper Neue Zürcher Zeitung reported.