That's why you'll never see me visiting an Arab/Muslim state.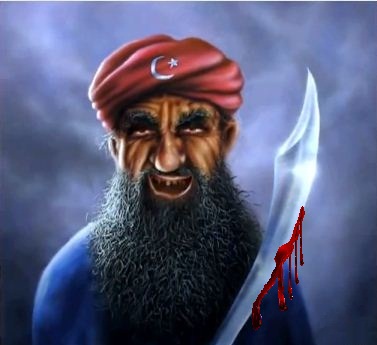 And this is the thanks the West gets for liberating it from the clutches of Saddam's murderous regime?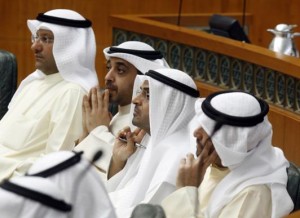 Kuwait Considering Death Penalty for Blasphemy
by Anna Mahjar-Barducci
The Kuwaiti Parliament apparently thinks that bringing development to Kuwait does not come from job opportunities, but rather from banning swimsuits.
"Kuwait's parliament has provisionally voted in favor of a legal amendment that could make insulting God and the Prophet Mohammed punishable by death," reported the Arabic Network for Human Rights Information (ANHRI). Another human rights organization, IFEX, stated that the amendment, approved on 12 April, was backed by 46 Members of the Kuwaiti Parliament, with four opposed and others abstaining. The bill needs a second vote and the approval from Kuwait's ruler, Sheikh Sabah Al-Ahmad Al-Sabah, before becoming law.
IFEX explained that the MPs proposed the death penalty for religious crimes after authorities last month arrested a Shiite man, Hamad al-Naqi, for allegedly using the social network Twitter to curse the Prophet Mohammed, his wife and some companions. Al-Naqi denies the charges and said that his Twitter account was hacked. He is presently in pre-trial detention. Reuters recently reported that Al-Naqi, while in jail, was attacked by a fellow inmate and sustained minor injuries.
Several Kuwaiti MPs threatened that if Al-Naqi would not be punished — for an alleged crime for which he has not yet been convicted — Kuwaitis will start mass protests. MP Jamaan Al-Harbash said that the Kuwaiti nation should punish Al-Naqi if the government fails to do so. "We are waiting for the arrest of the renegade so that calamity can be avoided," the MP commented. Another Kuwiati, MP Waleed Al-Tabatabae, said: "If the 'barking dog' is not arrested and legal measures are not taken against him, we will call gather at the Irada Square today."