'The Arab 'spring' in the raw.
It shouldn't come as a surprise, these are the very same people hanging Gaddafi supporters by their feet and gutting them like an animal and beheading them.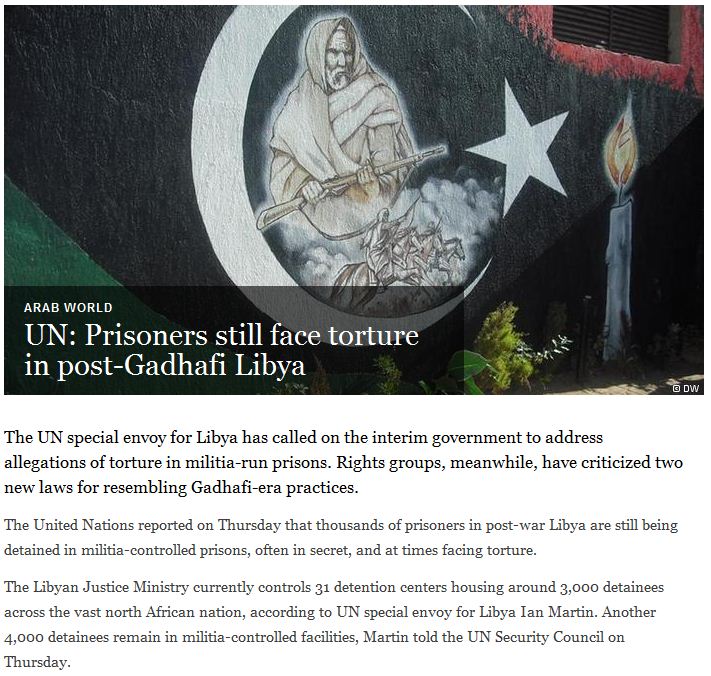 The UN's special envoy said that although the interim government has official authority over dozens of prisons, in practice it often shares control over those facilities with Libya's revolutionary militias.
DW.DE
Rights groups such as Human Rights Watch and Amnesty International have accused Libyan militias of abusing detainees. The militia in the coastal city of Misrata, which faced a brutal siege at the hands of pro-Gadhafi forces, has faced scrutiny in particular for carrying out revenge attacks against former Gadhafi supporters.
Special envoy Martin reported that three prisoners died in a Misrata prison on April 13 from what appeared to be torture. Another seven prisoners were tortured at the same facility, he said.
"Addressing these practices should be a top government priory in pursuit of a new culture of human rights and the rule of law in post-revolution Libya," Martin told the Security Council.