Can't say that I blame them.
They really do look Asian now do they?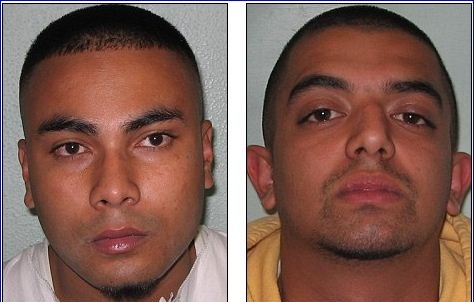 Muslim sex gangs not Asian
By Glen Jenvey for Asian Tribune
London, 11 Asiantribune.com):
The recent British media reports on the Rochdale sex gang describing them as 'Asian' are both offensive and unfair. The use of the blanket term Asian by the media to describe these criminals' brands all Asians as potential offenders and attributes either implicitly or often explicitly this kind of behavior to Asians in general, which is both racist and offensive to a large section of the law-abiding Asian community.
Why is it that the national press can't bring itself to use the words Pakistani or Afghan sex gangs in their reporting of these cases or more to the point Muslim sex gangs! Why is it in their efforts to be politically correct they must print headlines that not only twist and hide the truth but libel all Indians and Asians in general with racial and criminal slurs of the worst kind.
.
The offenders in Rochdale and previous Muslim criminal gangs were acting from a religiously inspired cultural perspective that is incompatible with British society and is not shared by the Asian community. Hinduism, Buddhism, Sikhism and Christianity all have an older religious and cultural tradition in Asia than Islam with a moral code that is compatible with British law and values. It's disgraceful that the media should use such racial terms to link the sexual abuse crimes committed by these Muslims with all Asians.
I speak as part of a Tamil family whose members fought bravely in the Second World War for the British and are proud of both their cultural heritage and the place they have earned in British society. The people in my community are all more than tired of the problems associated with Muslim drug gangs, Muslim sex gangs and Muslim supporters of terrorist groups. The funds raised by Muslims for Islamic terrorists are used to finance attacks on Indian as well as British innocents; in Mumbai and in London.