Again, the watchwords is 'youths', and every youth in Sweden should protest the media's smearing their age bracket because they afraid to mention the 'M' word.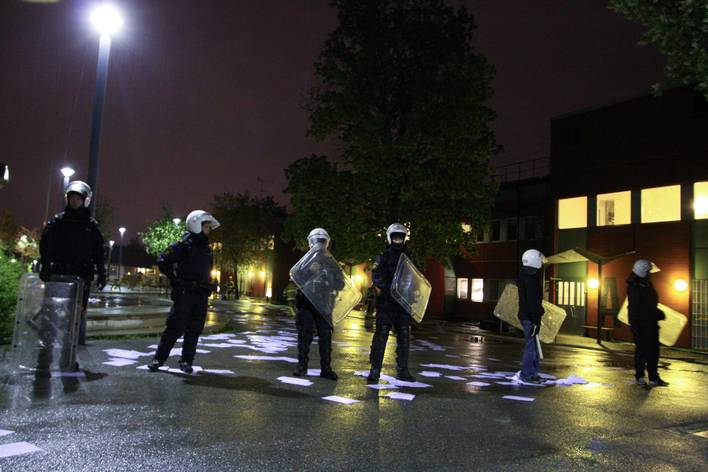 School burns in Tensta teenager unrest
Published: 17 May 12 09:55 CET | Double click on a word to get a translation
Share
Eight teenagers were arrested on Wednesday night on suspicion of offences including throwing stones at police, vandalism and setting fire to a school in the Stockholm suburb of Tensta.
The unrest began at around 6.30pm on Wednesday evening when a police unit approached the youths and was met with stone-throwing. Four teenage boys were arrested.
The next incident occurred at around 10.30pm when police received a call that school buildings were on fire.
Four teenagers were subsequently arrested in the vicinity of Bussenhus school.
"The material damage to the Bussenhus school is extensive. This is a concern when the school is supposed to open again after the weekend. There is also a nursery school," said Simon Jonasson, station officer at Stockholm Police.
In total, some 30 young people were reported to have been involved in the violence. They also vandalized parts of the local swimming pool and the Tensta Gymnasium high school.
Here in Swedish as well.