It's called the revival of the neo-Ottoman empire.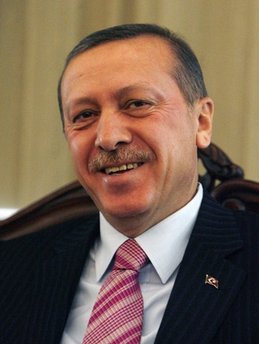 Finnish political leaders in the National Coalition, SDP party and others, are licking their chops too, they see the prize of 'Turkish markets' dangling before their eyes like a kid watching a pedophile holding a lollipop, they see the candy but not the danger.
NOTE: These jerks really do believe that they can handle the Muslims, as did the Weimar Republic before them, who thought it could control the National Socialists, and we all know how that turned out.
Turkey: Hollande arrives and Ankara dreams of Europe
EU bid stalled by Sarkozy veto, Berlin expects revival
The end of the Ottoman empire was perhaps the last time that Turkey had so openly supported a candidate in the French presidential elections. Now, with Francois Hollande's victory and the exit of Nicolas Sarkozy, the "veto man", Ankara is once again dreaming of Europe.
After the freeze in relations over the last few months, aggravated by the position taken up by Paris over the Armenian genocide, which Ankara denies, Turkey has reacted very warmly to Hollande's election, with congratulatory messages and phone calls from President Abdullah Gul and the Prime Minister, Recep Tayyip Erdogan. The press in Ankara and Istanbul are now looking towards a revival of talks on EU accession which were opened in 2004 and proceeded at snail's pace due to reticence shown at the time by Berlin, and stopped completely in 2010 by Sarkozy. In 8 years, Brussels and Ankara have opened only 5 of the 35 negotiation chapters, concluding just one.