Both the Tundra Tabloids and Sheik Yer'Mami were in Sweden last weekend, talking to Leftards and Mustards in the streets of Stockholm. It's amazing how that society is changing, they've been 'going green' for quite some time now, and I don't mean environmental green, rather Islam green.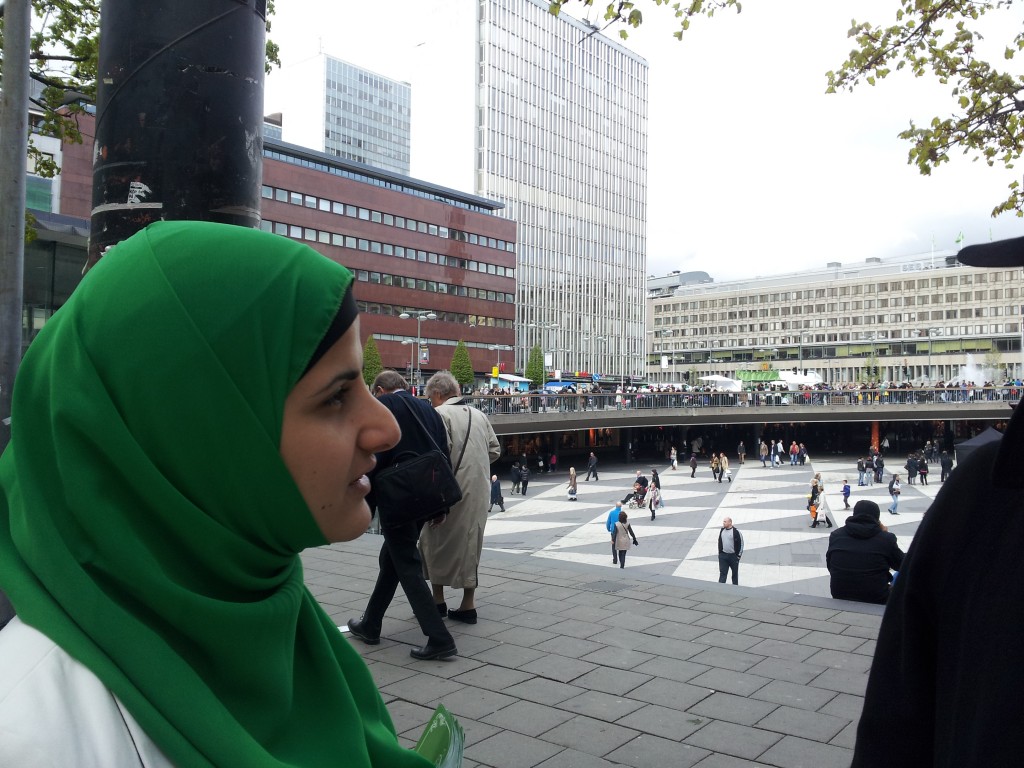 Here is a case of a bunch of Shiites pimping their dawa at the famous plaza in Stockholm, with Leftards below them accusing Europe of not destroying itself enough, and fundamentalist Muslims, 'mustards' standing above them preaching Islam. What a bizarre tag team of radicals. These Shi'ites co-opt the concept of Mother's Day, albeit on the day before the internationally accepted day, to pimp Fatima as a kind of 'Mother's Day' for Muslims.
Never mind that they are inventing something to compete with Mother's Day, and are by default, saying that as Muslims living within a Western country, "we reject your holidays, so we are inventing something to draw people away from yours". That's how they think. Sorry for the crappy sound quality, the music was wailing so loudly that it almost cracked my cell phone recording the happening.
NOTE: I had a great time walking the streets of Stockholm with the Sheik, I can't say that the waiters and customers in the restaurants we patronized, who got an ear full about what we think of Islam can say the same. The following video clip was taken this past Saturday in Stockholm, 12.5.2012.