Finland's EU political hack, Olli Rehn, and the hacks in the parties of the National Coalition and the SDP that drove the policy…. hardest hit.
But it's all good! It's only the taxpayer that takes in the shorts, the same geniuses that brought all this on, and then called on to design the cure, are still in office.
UPDATE: Read also: How a Radical Greek Rescue Plan Fell Short
ATHENS—Two years after Europe bailed Greece out to protect the euro, the rescue has become a debacle that threatens to unravel the common currency.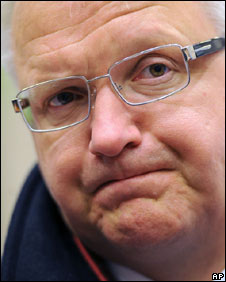 I have been on record saying this ever since the Greek bailouts were being discussed in public, that they will never mend their ways, as well as the bailout scheme being such that, not only do the Greeks have to mend their ways, the sun, planets and the entire universe have to align themselves in order for the rescue measures to work. It was a fallacy from the very beginning, and all those political hacks who promoted it and campaigned on it,….should be sacked.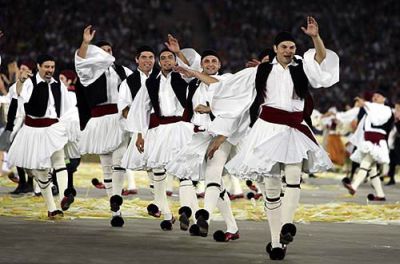 Euro Officials Begin to Weigh Greek Exit (Update 1)
By Patrick Donahue – May 14, 2012 7:10 AM GMT+0300
Greece's possible exit from the euro area moved to the center of Europe's debt-crisis debate, with officials beginning to weigh the fallout of a withdrawal even as authorities in Athens struggled to form a government.
Meetings brokered by Greek President Karolos Papoulias are set to continue today after Syriza, the largest anti-bailout party, rejected a unity government following last week's inconclusive elections. The country where the 2 1/2-year-old crisis began moved closer to a new vote, and to the possibility of a euro-area exit that was once a taboo among policy makers.
Graffiti, depicting the Euro symbol as a grenade about to be thrown by a soldier, sits on a wall in Athens, Greece. Photographer: Simon Dawson/Bloomberg
May 14 (Bloomberg) — Stephen Halmarick, Sydney-based head of investment market research at Colonial First State Global Asset Management, talks about global financial markets. He also discusses Europe's sovereign debt crisis and People's Bank of China monetary policy. He speaks with John Dawson on Bloomberg Television's "On the Move Asia." (Source: Bloomberg)
Enlarge image
Wolfgang Schaeuble, Germany's finance minister, reiterated that member states seeking to hold the line on austerity for Greece could not force the country to stay.
The euro dipped below $1.30 last week for the first time since January.
Greek withdrawal "is not necessarily fatal, but it is not attractive," European Central Bank Governing Council member Patrick Honohan said in Tallinn on May 12. An exit was "technically" possible yet would damage the euro, he said. German Finance Minister Wolfgang Schaeuble reiterated in an interview in Sueddeutsche Zeitung that member states seeking to hold the line on austerity for Greece could not force the country to stay.
The debate between growth and austerity will form the centerpiece of talks tomorrow between the newly installed French President Francois Hollande and German Chancellor Angela Merkel, who has championed an agenda of spending cuts. Euro finance ministers meet today and may discuss the international bailout for Greece, as well as the situation in Spain, where the government last week made a fourth attempt to clean up the country's banks.
Ministers Meet
The euro-area finance ministers will convene in Brussels at 5 p.m. local time.