Kudos for the suspension.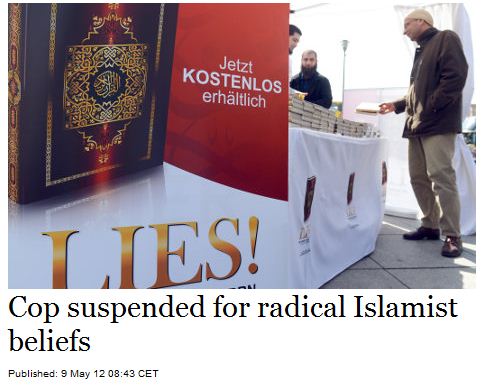 Western German police chiefs have suspended an officer after they discovered he belonged to a branch of Salafist Muslim fundamentalists.
He has also admitted to having contact with radical Salafists who promote violence towards non-believers. It also emerged that the 31-year-old had worked with the police intelligence service, spending six months in 2009 with a mobile observation team who were instructed to keep an eye on extremist activity. Background checks showed that he was a Muslim but had no fundamentalist beliefs at that time.