Lets just say that they were up to no good.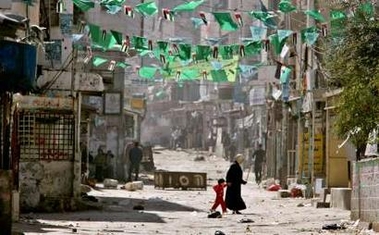 Police arrest two Palestinian terrorists carrying explosives in the West Bank
Improvised bomb discovered by IDF close to Jenin
Police on Thursday arrested two Palestinian terrorists who were carrying four pipe bombs, an "improvised" gun, ammunition and knives at the Tapu'ah junction near the West Bank settlement of Ariel.
Both suspects are 17 years old and residents of the Balata refugee camp, which is next to Nablus, according to Ynet News. They arrived at the junction via taxi and began walking toward a checkpoint on site. They aroused suspicion among IDF guards and police stationed at the checkpoint, who pulled them aside for a routine search.