Gee, now there's an idea.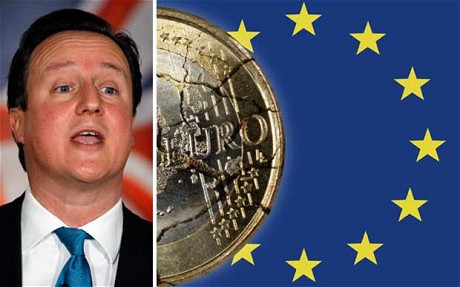 David Cameron: euro needs single government
09.05.12 @ 09:25
BY EUOBSERVER
British Prime Minister David Cameron told the Daily Mail newspaper that a successful eurozone requires a single government "There's nowhere in the world that has a single currency without having more of a single government," he said in Wednesday's edition. The eurozone accounts for 40 percent of UK's exports.
NOTE: Let it crumble into the dust from whence it came.