And I would add, Islamofauxbia is hogwash.
The Communists used the charge of "Communistophobia" during the hey day of its existence to persecute those who opposed their rule. I see no compelling argument or rationale to continue the same idiocy where Islamophobia is concerned either.

"By embracing the Islamophobia narrative, the left prioritized combating discrimination against a belief system over combating discrimination against a race"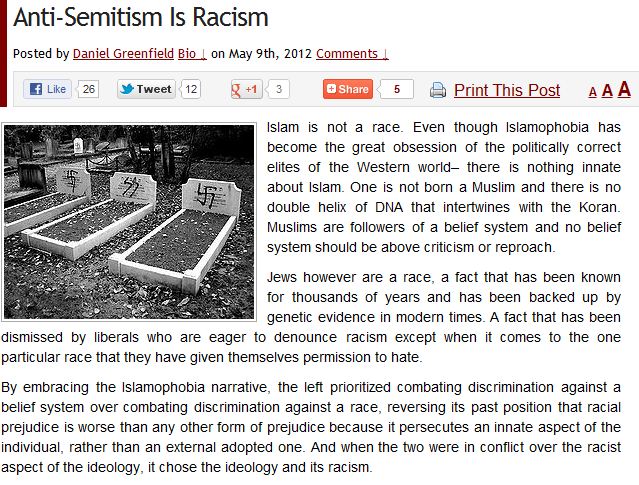 […]
American and European elites have become obsessed with protecting a single religion from any criticism, even when that religion comes burdened with an ugly legacy of racism that believes the Jewish people are its eternal enemies who must be destroyed in an apocalyptic Islamic genocide that concludes with every rock crying out, "O Muslim! There is a Jew hiding behind me, come and kill him!"
NOTE: Read more on Jews are a race here.