The Republicans may have a few weasels in the closet to sort out, but the Democrats have one whack-job after the other to contend with, and at high levels of influence. Anyone claiming to be a supporter of Israel and votes Democrat in this election cycle, has a lot of explaining to do, IMHO.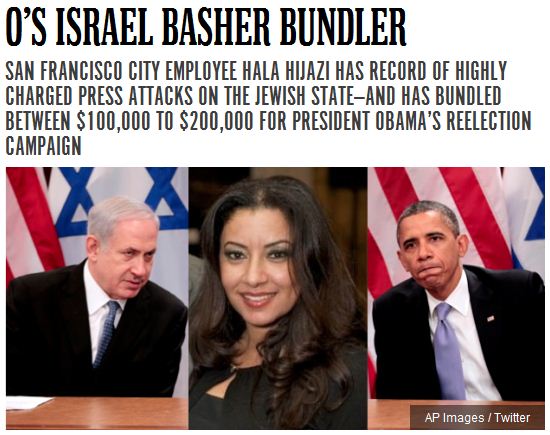 Team Obama includes a self-identified "Muslim Palestinian-American" campaign fundraiser who has a history of blasting Israel in highly charged letters and newspaper articles about the Middle East conflict.
Hala Hijazi, a Jordanian native and current San Francisco city employee, has personally secured between $100,000 to $200,000 for Obama's reelection effort, according to Federal Election Committee filings.
She also has gone on record accusing Israel of war crimes while castigating America for providing the Jewish state critical military aid—a long-term investment that has bolstered U.S. security interests.