Time for some needed catching up with the basics.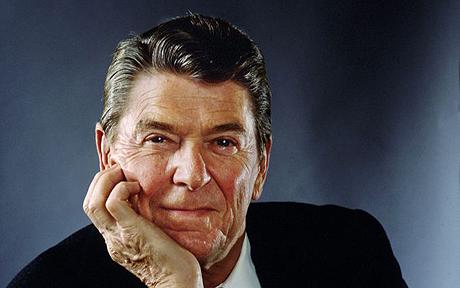 In other words, to know what Ronald Reagan had internalized early on in his political career. It's one of the big differences between Ronald Reagan and Mitt Romeny, the former had been speaking about the superiority and morality of the free market system for decades prior to his running for the presidency, instead of just learning about it on the stump like the latter.
ARTHUR BROOKS: ROMNEY, GOP MUST MAKE MORAL CASE FOR THE FREE MARKET
American Enterprise Institute President Arthur Brooks is a free-market apostle. And he is convinced that conservatives can win the argument between free markets and statism if they speak about it in unambiguously moral terms.
This is the central point of Brooks' forthcoming book, The Road To Freedom, which will be released on Tuesday. Multiple Republican operatives and advisers in Washington, D.C. and across the country told Breitbart News the book will be a must-read playbook of sorts for anyone wanting to win the argument against liberals about how the free market system is the most moral system we can have to ensure fairness and opportunity, and to lift people out of poverty.
And after Mitt Romney's op-ed in The Cleveland Plain Dealer on Friday, Romney and his staff should be the first in line to buy the book on Tuesday.
In a prescient conversation with Breitbart News before Romney's op-ed was published, Brooks said that Romney — and other Republicans running for office this cycle — needed to couch all of the economic arguments they make in "the morality of the free market system, that everybody — rich or poor — deserves earned success."
And they need to make that argument — and wear it on their hearts, because it is the best system to lift the poor out of poverty in America and abroad — as soon as they open their mouths, Brooks passionately said.
Brooks said Republican candidates have five seconds to tell the audience they are going to make a moral case for free enterprise before the audience's attention starts to wane.
"The first five seconds must be used to make your moral claim, then you can back it up with wonkery," Brooks told Breitbart News. "You have to come out of the cannon with the moral claim. This is what is supposed to be written on our hearts."