How about letting them know that you speak English and leave it at that?
Instead of feeling grateful that the school system even thought of such a measure (it should have been perhaps in both languages if they really thought it necessary), she immediately takes offense and cries "racism".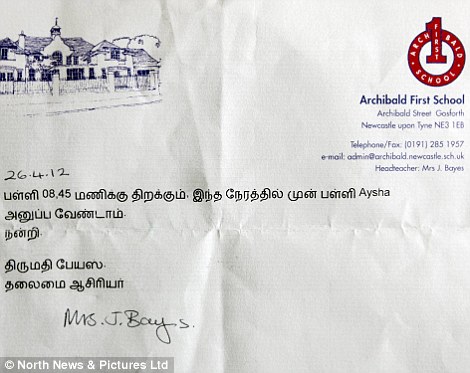 Mother accuses school of racism for sending her letter in Hindi 'because she has an Asian name'
Furious mum-of-three insists she was 'insulted'

Says she is determined to stick up for other Asians

By CHRIS HANLON
PUBLISHED: 14:58 GMT, 4 May 2012 |
A woman has branded her daughter's school as racist after she was sent a letter in Hindi – despite the fact she speaks English.
Mother-of-three Raheela Ahmed insists the only reason she was sent the letter was because of her Asian name.
She said: 'I have been really offended. It is just insulting to send me a letter in another language.